DAES achieve CHAS Covid-19 Statement of practice safety approval
Door Access & Entrance Systems Ltd are closely monitoring the COVID-19 (Coronavirus) situation and changes within our industry.
Our priority is protecting our workforce, reducing operational risks by focusing on lone working and protecting our business in the most practical way possible, whilst still offering our services at full capacity to our clients.
DAES have achieved Statement Of Best Practice (COVID-19) Verification by successfully completing the Health & Safety CHAS assessment for our statement of practice during the Covid-19 pandemic.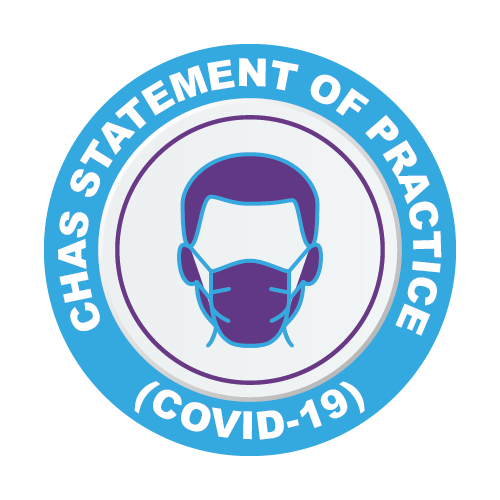 This confirms that DAES have demonstrated evidence and have successfully passed the verification process, complying with the latest
Government advice on working safely in construction.
This includes the introduction of our Covid-19 Project Risk Assessment which we implemented at the beginning of the pandemic and evidence of our communication to our workforce as well as customers of these procedures.
For more information on the accreditation and COVID-19 government support for businesses, visit https://www.chas.co.uk/covid-19-home