Supply | Install | Maintain | Repair
DAES offers bespoke design elements and automatic systems to suit your business. From brand new installations and shopfronts to automating existing door sets, we work alongside you to ensure complete customer satisfaction. DAES has over 15 years industry experience installing, maintaining and repairing doors across all major UK Industry Sectors including but not limited to; Banking, NHS Health Care and Related Services, Industrial, Property and Retailers.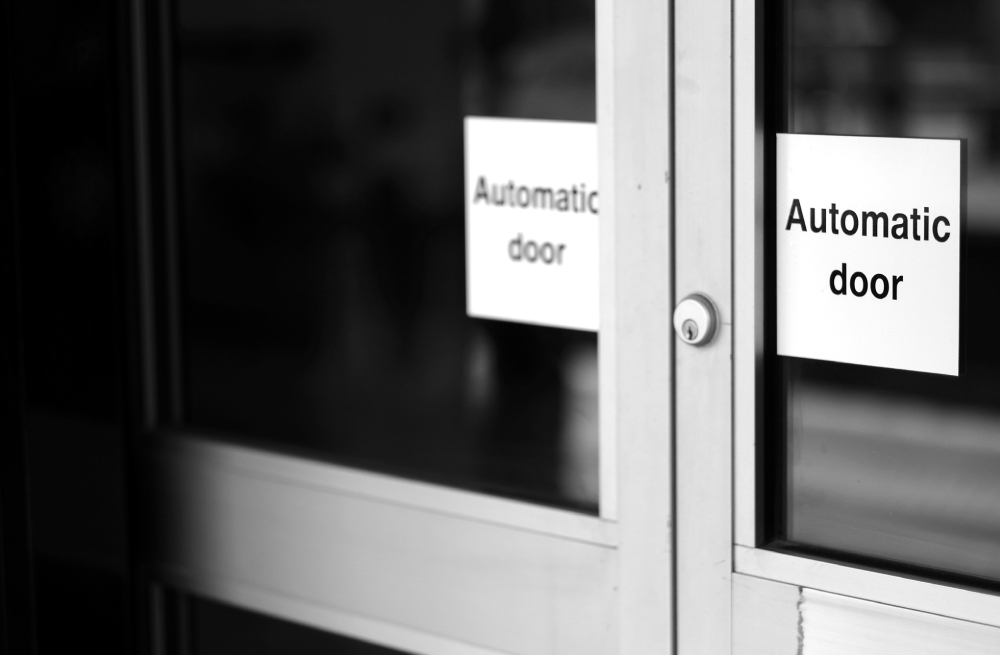 Benefits of installing an Automatic Door System:
Ideal for high volume traffic
Meeting building regulations
Professional company image
DDA compliant – suitable for disabled users
Choosing the right type of door
Working with varying budgets and project types - DAES provides FREE advice and site surveys to help you select the most appropriate option.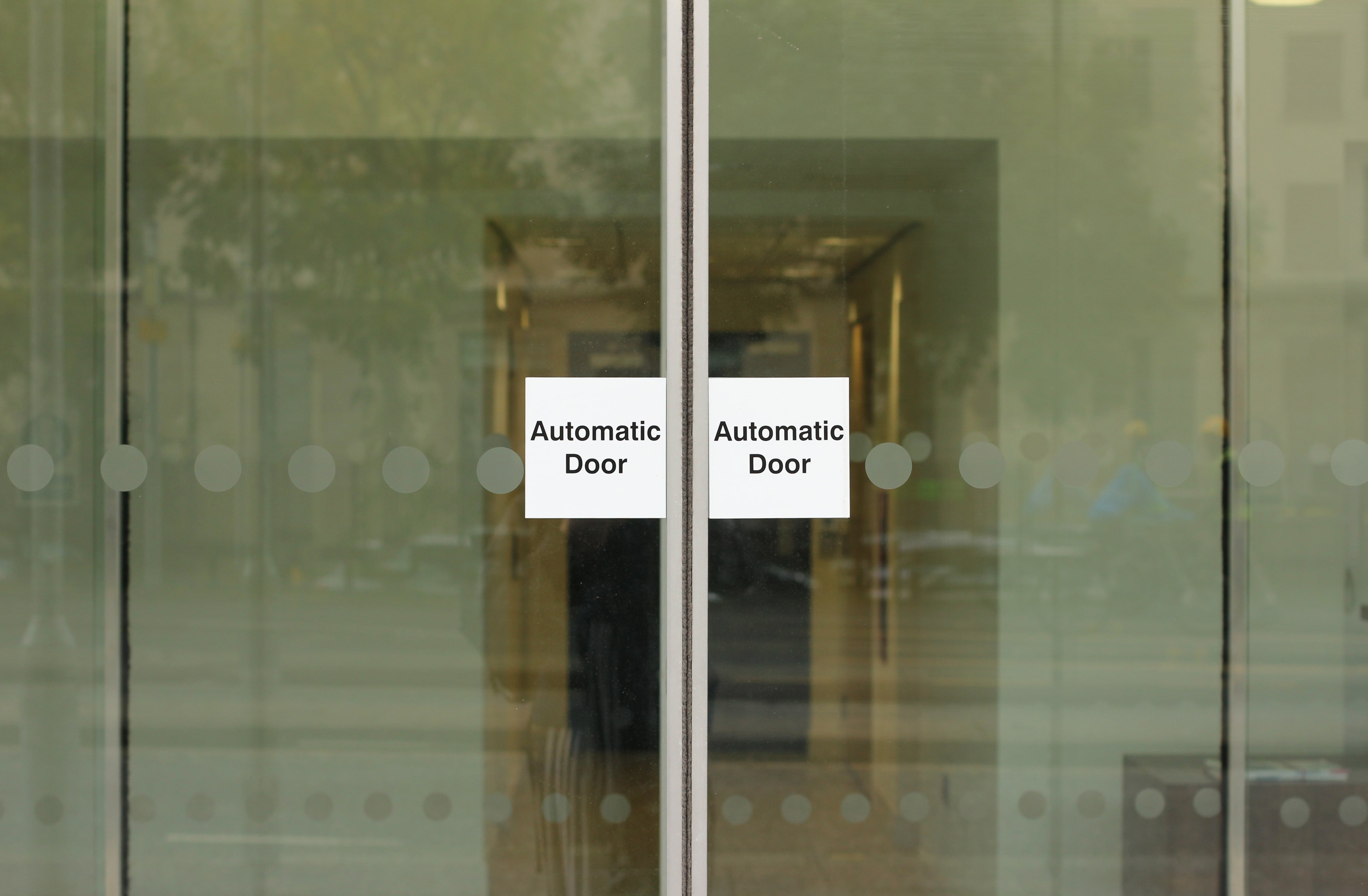 Automatic Sliding Doors
Automatic Sliding Doors are used frequently for two way or directional traffic. Automatic sliding doors can be single sliding doors, bi-parting and telescopic. Sliding door systems provide a professional company image, convenience and flexibility as well as ease of access without contact.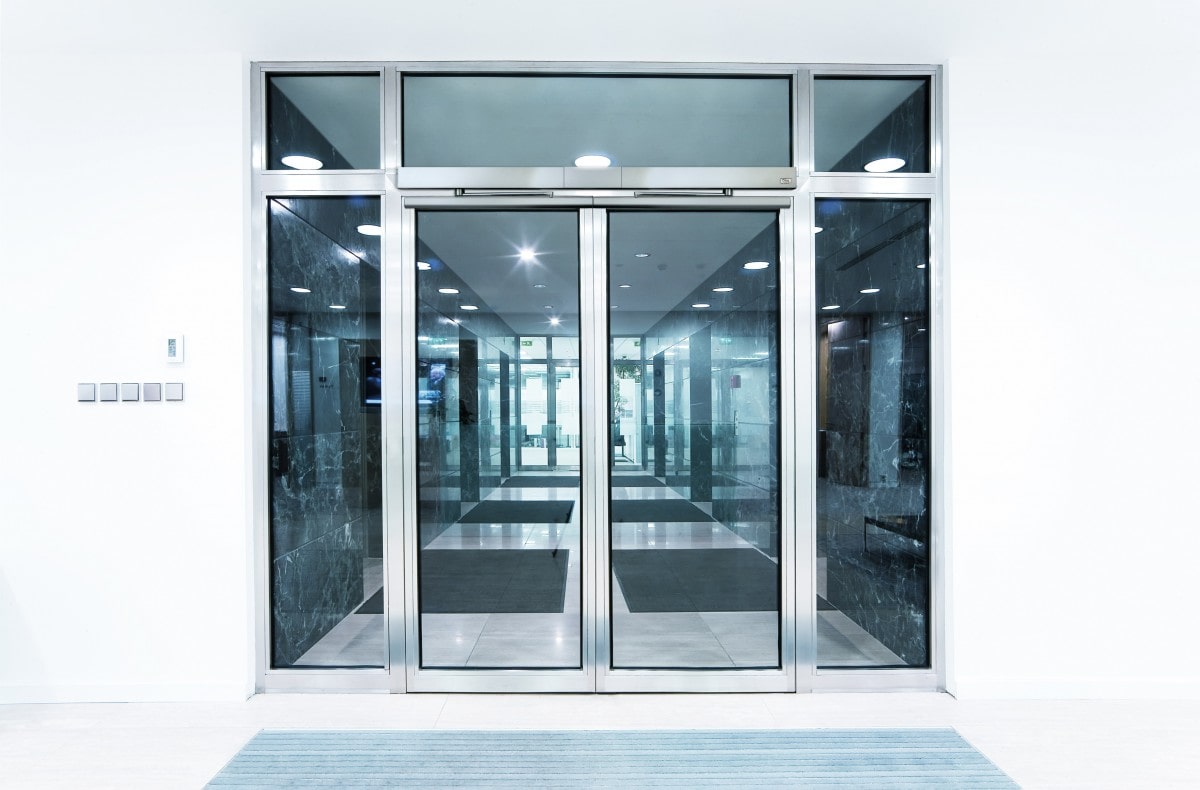 Automatic Swing Doors
Automatic swing doors are not only convenient, they are practical and reliable. They can be single leaf, double leaf, fully automatic, or low energy. New swing doors are easily installed and most existing manual door sets can be 'upgraded' to become fully automatic.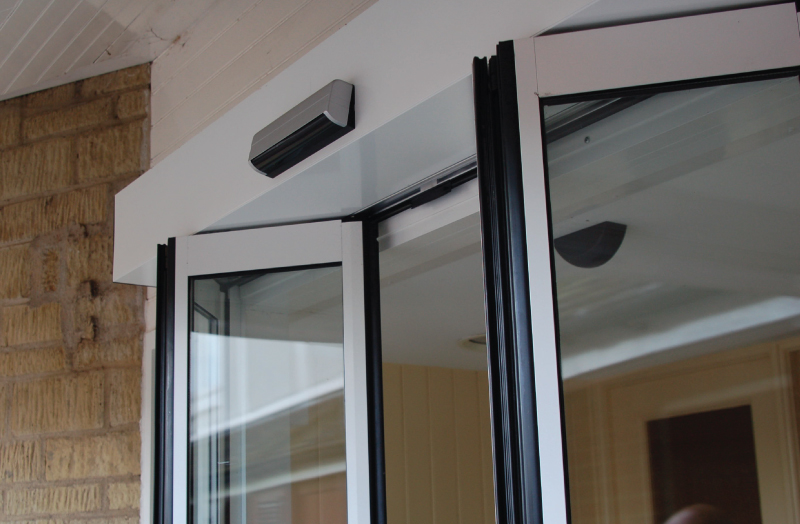 Automatic Folding Doors
Automatic Folding Doors are usually installed when space is a consideration, a perfect installation for organisations with narrow entrances or passageways. Typically, these types of door sets can be found in restaurants, schools, hotels and retail buildings.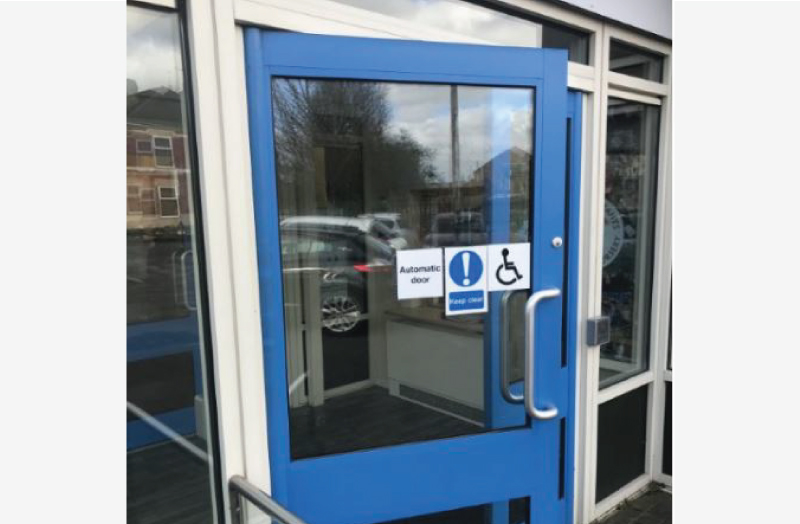 Low Energy Automatic Swing Doors
Low energy automatic swing doors provide a cost-effective way of meeting DDA requirements. Low energy swing doors are an ideal solution for low traffic entrances where there is a need to assist entry via push pad activation or manual operation also known as 'push and go'. Low energy operators open and close the door at reduced, controlled speed, limiting the force of the door to fall in line with current EN16005 regulations deemed safe and suitable for disabled users.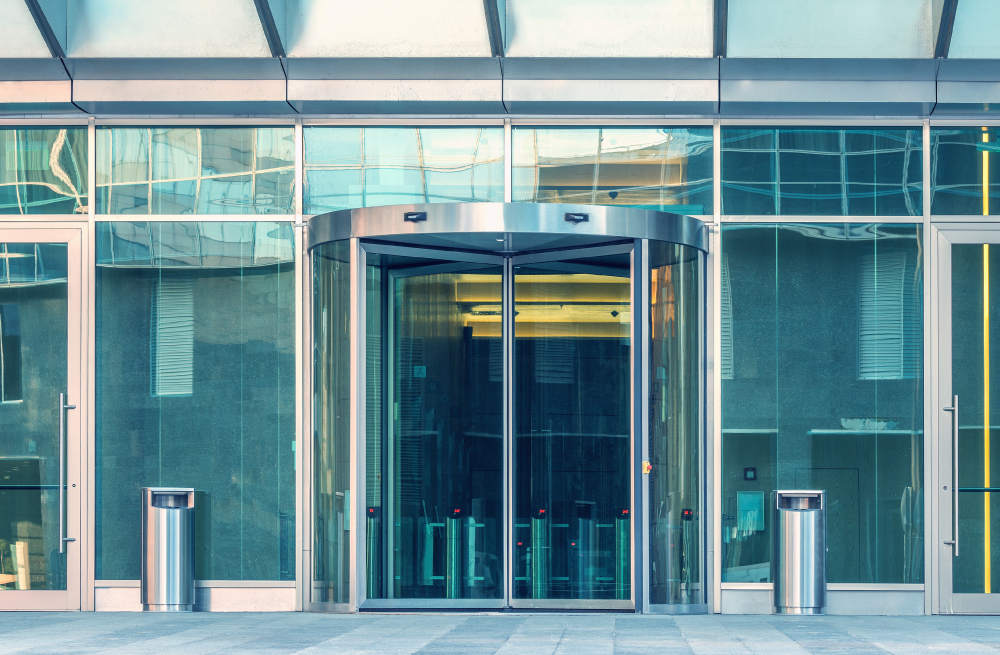 Automatic Revolving Doors
Automatic revolving doors are an architects dream. They are stylish yet the most energy efficient type of door set as they prevent heat loss in winter and heat gain in summer. Revolving doors are more suited to buildings with heavy traffic in order to ensure a smooth flow of pedestrian traffic whilst ensuring maximum safety and convenience with minimal user effort.
Request a free quotation now...