Supply | Install | Maintain | Repair
DAES offer specialist custom-built designs, maintenance and repairs on automated gates on a wide range of properties including car parks, offices, hotels, factories, warehouses, public buildings and industrial spaces.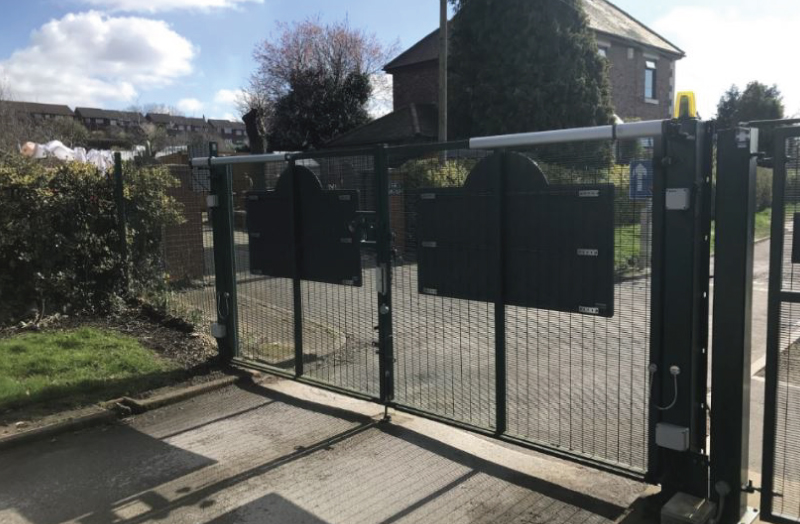 Automatic gates and barriers are highly recommended to allow users such as; staff, customers and authorised vehicles in and out of your property. Timed access control systems can be implemented or retrospectively fitted to allow out of hours access using access cards, fobs or key coded entry. By having the correct system in place, you can ensure the security of your premises whilst maintaining a professional company image. DAES strongly recommends that regular servicing is carried out to ensure your gates and barriers operate to their full potential. Our comprehensive maintenance packages will help prolong the life of your equipment, also ensuring that the equipment is in full, safe working order. Our qualified engineers carry out force tests and extensive safety checks making sure that the latest safety standards apply.
Compliancy is the responsibility of the building owner, manager or landlord for both new installations and existing systems. Our engineers have undertaken DHF (Door and Hardware Federation) training that enforces all the legislative and standards-related information to protect both your legal interests and the safety of those who may use your gates. Any injuries caused by poorly maintained gates or barriers could result in legal action.
Benefits of installing Gates & Barriers:
Preventing unauthorised vehicles
Monitor & control who enters and exits your premises
Request a free quotation now...